"I have used Floyd Brown as a coach for a few years now. We work on foreclosure auctions and he has guided me through this process from beginning to end. He has tremendous real estate knowledge. I would highly recommend anyone who is looking for a real estate coach to give Floyd a try. You won't regret it!"
Christopher Thompson
"I met Mr. Brown at a Real-estate Seminar over 4 years ago that provided more information than I was able to absorb in a 3-Day session. After hours Mr. Brown was able to simplified the information in a way that made the complex ideas easy to grasp. He later held a topic specific seminar that my wife and I attended and were astonished on his experience and ability to make the details clear and a matter of fact rather than theoretical. Mr. Brown has shown that he, even with his current title, as much a student of business as I am. We are always keeping what we do on a high Moral and Ethical playing field and any questions that have been sent one way or another answer the question straight up and forward. I find Mr. Brown as a great asset as a Business Colleague and an expert in the field of Real-estate investing."
Ricardo Gonzalez
"Over the past few years, Floyd has coached and guided me through many different subjects in real estate.  He is my number one go-to when I have questions and need help making wise decisions.  Floyd's mentorship has especially helped me with the financial aspects of real estate, investing in multi-family units, and the phone probate process.  Floyd's years of experience in real estate and generosity with his knowledge is invaluable!"
Joann Mills
"Floyd W. Brown delivered everything he promised. Our customer satisfaction levels are at an all-time high!"
Isaac Ronquillo
"I am retired and living off social security and a small pension. Mr. Brown refinanced me on a reverse mortgage and invested the funds into a Real Estate Fund that pays me extra income monthly. It has been a pleasant and rewarding experience."
Eva Garcia
"Floyd has been my coach for 10 years.  He has taught me many wonderful strategies in investing through real estate that have been highly effective and profitable.  I am forever thankful for all the time and valuable lessons he instilled within me.  He is not only my coach and friend, he is my family!"
Tabatha Romero
"Floyd is a highly competent and compassionate professional who is always ahead of the curve in understanding and incorporating technology and cutting edge team building ideas into this business practices.  He is a highly motivating educator who stays focused on developing and bringing out the very best in the people he works with"
Marivel Pulido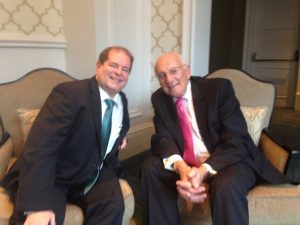 Floyd Brown & George Ross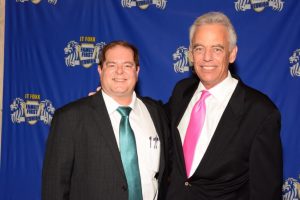 Floyd Brown & Hugh Hilton